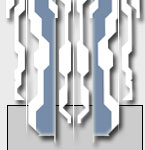 Testing123 Main
PC
Wii
PS2
PS3
Xbox
DS
Playstation Portable
Miscellaenous
News Archives
Search News
Staff Login


Original Game Music
Cheats
Screenshots
Reviews

Forum

Affiliate
Contact

AnimeMi

Play Free Games
Ranters.net
Zelda X


Affiliation

Affiliate requirements are easy, for now:
- You must have a domain name!
- Should be a nice looking site, but if you can counter it with something else (something original, maybe?), you should do fine.
- A decent amount of hits, but no real numerical requirement here.
- Nothing illegal or pornographic - come on, we're trying to run gaming sites =].
- Another point... should be related to gaming in some way.

If you feel you meet the requirements, just go ahead to the Contact Page and select Affiliate as the subject then fill out the rest! In the comments section, just fill in your:
Site Name
Anything that makes you stand out from the rest!