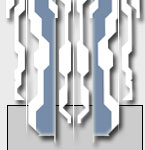 Main
PC
Wii
PS2
PS3
Xbox
DS
Playstation Portable
Miscellaenous
News Archives
Search News
Staff Login

Original Game Music
Cheats
Screenshots
Reviews

Forum

Affiliate
Contact

AnimeMi

Play Free Games
Ranters.net
Zelda X


Pieces 1-22
May 10, 2004
Updated at 5:41 PM
[-=masterfork=-]


These are some of the first tracks I ever created using a computer. Most were made years ago and I have since honed my skills and can (I hope) produce more substantial pieces. Anyway, here they are! Bear in mind that a lot of them are unfinished and end abruptly.






- Number 1 -- This one sounds like a slightly mysterious but interesting beat.

- Number 2 -- An actual beat I made for an amateur rap.

- Number 3 -- One of my best. Sounds like it should be in a game - for a very quick moving stage.

- Number 4 -- Also very mysterious sounding - something for a level in a castle or a creepy hidden area.

- Number 5 -- This I found hilarious when I actually listened to the thing carefully.

- Number 6 -- An older creation sounds like it could be used in a rap, can't apply any gaming type of situations for it. These days, though, anything goes.

- Number 7 -- Could be used as a theme for the nemesis in a game (maybe a kiddie game).

- Number 8 -- An uptempo piece for a type of level with lots of gears and machinery.

- Number 9 -- Has no real bass, the guitar serves as the ground for this short beat, could be for a "special" level.

- Number 10 -- Almost sounds like it could be an entrance for a wrestler, like one of the original pieces from Wrestlemania games.

- Number 11 -- A funky sounding beat - could be something for a very cool character.

- Number 12 -- A very simple sounding piece with nice percussion - I see it in a type of cart level, like in Donkey Kong.

- Number 13 -- Techno all the way - sounds like it could be in Mega Man!

- Number 14 -- Starts off kinda Egyptian-level sounding. Goes off on a weird tangent.

- Number 15 -- Spooky. Ghost house all the way.

- Number 16 -- Definite funky-ness here. I can't put it to a type of stage in a game at the moment... You decide

- Number 17 -- Some deep deep bass here. Drums very basic - but I think when I was making this I had the idea embedded in my brain.

- Number 18 -- "March of the funky rats" - as called by a friend

- Number 19 -- Also techno-ish. Mega Man is where it's at.

- Number 20 -- Starts off with the I-IV-V concept. Goes into some weird scary stuff after a while.

- Number 21 -- Video game classics time! Slightly based off the Warcraft theme. Only the high strings part though

- Number 22 -- I just call this one "X"