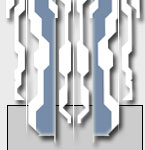 Testing123 Main
PC
Wii
PS2
PS3
Xbox
DS
Playstation Portable
Miscellaenous
News Archives
Search News
Staff Login


Original Game Music
Cheats
Screenshots
Reviews

Forum

Affiliate
Contact

AnimeMi

Play Free Games
Ranters.net
Zelda X


---
Thursday, August 26 2004
NARC - Voice Acting
Updated at 3:18 PM
[-=masterfork=-] - Comments ()


New information regarding the voice acting in NARC has been released:
Leading interactive entertainment publisher and developer, Midway Games Inc. (NYSE: MWY) today announced that it has added Bill Bellamy (Any Given Sunday) to its blockbuster cast of celebrity voice talent for NARC. Other Hollywood talent already confirmed to lend their voice talent are Michael Madsen (Reservoir Dogs, Kill Bill Vol.2), Ron Perlman (Hellboy, Blade II) and Michael Wincott (The Crow, The Count of Monte Cristo). In addition, Midway is producing an original soundtrack for the gritty crime drama. The soundtrack is to consist of well-known classic hip-hop and R&B tracks from acts such as Cypress Hill, Curtis Mayfield and Grandmaster Flash, and mixed with modern, upbeat sounds created by up-and-coming underground artists. NARC is scheduled to be available for the PlayStation®2 computer entertainment system and the Xbox® video game system from Microsoft in early 2005.

"Much like a movie, Midway is creating a compelling and dynamic score that provides a musically driven back-beat to the on-screen action," said Matt Broughton, European Marketing Director, Midway. "By combining the music from several eras, with A-list Hollywood talent, we seek to provide a complete entertainment experience for the consumer."

Some of the classic hits expected to be featured in the game include:


"Hits From The Bong" - Cypress Hill


"Golden Brown" - The Stranglers


"The Bottle" - Gil Scott Heron


"Pusherman" - Curtis Mayfield


"Freddie's Dead" - Curtis Mayfield


"Smoke Two Joints" - Toyes


"Step On" - Happy Mondays


"White Lines (Don't Do It)" - Grandmaster Flash


"That Smell" – Lynyrd Skynyrd


"The Professional" - DMX

To further enhance the soundtrack, Midway is incorporating original songs from an array of up-and-coming hip-hop talent. Several of the various artists that lent their musical talents to Midway's hit soundtrack from the recent release, NBA Ballers, have also created custom tracks for NARC; including Jelly Joe, Kenny Knox, Point Game and Bobby Creekwater of Jatis. By working closely with these rising talents, Midway is able to record some very powerful and soulful mixes that capture the drama and action of NARC's stark setting.