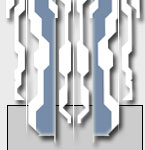 Testing123 Main
PC
Wii
PS2
PS3
Xbox
DS
Playstation Portable
Miscellaenous
News Archives
Search News
Staff Login


Original Game Music
Cheats
Screenshots
Reviews

Forum

Affiliate
Contact

AnimeMi

Play Free Games
Ranters.net
Zelda X


---
Thursday, August 26 2004
Area 51
Updated at 3:19 PM
[-=masterfork=-] - Comments ()


More games with celebrities doing voices:
Leading interactive entertainment developer and publisher, Midway Games Inc. (NYSE: MWY) today announced that it has signed on a blockbuster Hollywood cast to lend their award-winning talents to its greatly anticipated new action-thriller, AREA 51. Featuring the voice talent of David Duchovny, Powers Boothe, and Marilyn Manson, Midway's AREA 51 is scheduled to be available in the first half 2005 for the PlayStation®2 computer entertainment system and the Xbox® video game system from Microsoft.

"Today's top games must deliver a complete and engrossing entertainment experience," said Matt Broughton, European Marketing Director at Midway. "By utilizing the voice talents of some of Hollywood's most recognizable names combined with stunning graphics and sound, AREA 51 will deliver a polished experience in all phases on par with the best games available."

Cast in the lead role is David Duchovny, star of the ultimate conspiracy-theory television show, The X-Files, who will bring his instantly recognizable voice to AREA 51's lead character Specialist Ethan Cole, a special forces soldier specializing in hazardous materials investigations. Powers Boothe, who currently appears in the HBO mini-series Deadwood, will provide the voice of Major Bridges, while infamous recording artist Marilyn Manson will deliver an unforgettable performance as Edgar, the gray alien. It will be revealed that the conspiracy theories and alien autopsies the world has speculated about related to Area 51 are far worse than anyone could ever imagine.

The U.S. Army has received a distress signal from Area 51 where a viral outbreak has just shut down the research facility and the automated quarantine procedures have locked all scientific and military personnel inside.

A small Special Forces unit including Specialist Ethan Cole of the HAZMAT (hazardous materials) Division is sent to investigate. As Cole, players will delve into the massive levels within the confines of Area 51, discovering a deadly mutagenic side effect of the virus that controls the minds of those infected, as well as an ancient alien colony buried beneath the facility. Players will uncover the truth behind chilling conspiracies as they come across the remnants of the extraterrestrial crash at Roswell, alien autopsies, and the faked lunar landing. Cole must solve the enigma of Area 51 before the viral mutagen is released and irrevocably mutates all life on Earth.

Featuring online capabilities of up to 16 players for the PlayStation 2 and Xbox, AREA 51 is the only action-packed 1st person shooter set in the U.S. government's most secret and secure military facility. Players' online AREA 51 experience will be enhanced with game modes such as Deathmatch, Team Deathmatch, Capture the Flag, and Humans V Alien Mutant Team Deathmatch.