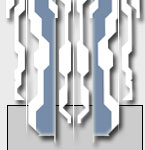 Testing123 Main
PC
Wii
PS2
PS3
Xbox
DS
Playstation Portable
Miscellaenous
News Archives
Search News
Staff Login


Original Game Music
Cheats
Screenshots
Reviews

Forum

Affiliate
Contact

AnimeMi

Play Free Games
Ranters.net
Zelda X


---
Thursday, August 26 2004
L.A. Rush Announced
Updated at 3:19 PM
[-=masterfork=-] - Comments ()


Midway has announced the development of L.A. Rush:
Midway Games Inc. (NYSE: MWY) today announced the development of L.A. RushTM, an innovative racing videogame based on the sport of competitive street racing and the fanatical, ruthless lifestyles of those involved. A reinvention of the classic Midway RushTM franchise, L.A. Rush is scheduled for release in spring 2005 on the PlayStation®2 computer entertainment system and the Xbox® video game system from Microsoft.

Based on entirely new technology that recreates a living, breathing go anywhere Los Angeles with highly destructible environments, players will be able to explore Los Angeles by day or by night from Compton, to LAX, Hollywood, Beverly Hills, and the beaches of Santa Monica. The unique story mode of L.A. Rush, enriched by the creative design assistance from the game's exclusive content partners, Rides magazine and West Coast Customs, presents a powerful lifestyle adventure in a fully free-roaming city. Pure racing skills are on the line as the world's best street racers gather in L.A. and the player's self-respect is up for grabs in a variety of non-racing driving missions. Cop chases, gridlock, cross-traffic, high-flying jumps, and the death-defying shortcuts that the Rush franchise is known for take L.A. Rush beyond the standard tuner-car simulation game. Featuring a number of gameplay modes and unique objectives, L.A. Rush will feature more than 50 licensed and concept cars, classic muscle cars, SUVs and import tuners, customizable part manufacturers and designs (including several exclusive West Coast Customs vehicle concepts), celebrity talent, music and much more. More details on L.A. Rush will be unveiled in early 2005.