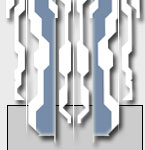 Testing123 Main
PC
Wii
PS2
PS3
Xbox
DS
Playstation Portable
Miscellaenous
News Archives
Search News
Staff Login


Original Game Music
Cheats
Screenshots
Reviews

Forum

Affiliate
Contact

AnimeMi

Play Free Games
Ranters.net
Zelda X


---
Thursday, August 26 2004
Pro Evolution Soccer 4
Updated at 3:13 PM
[-=masterfork=-] - Comments ()


New information about PES4:
Konami of Europe has announced that Thierry Henry, the world top striker, is to be one of the faces of Pro Evolution Soccer 4, the latest installment in Konami Computer Entertainment Tokyo's highly regarded football simulation for PlayStation 2, PC-DVD and the Xbox video game system from Microsoft.

The current European and Premiership Golden Boot holder, Thierry Henry is the most prolific and respected striker in the modern game, and a self-confessed fan of the Pro Evolution Soccer series. The 27-year-old striker joined Arsenal from Juventus in 1999 and rapidly established himself as a Premiership force, scoring 154 goals in five seasons with the North London club. He is also a mainstay of the French national side, with 27 goals to his 63 appearances.

As part of the deal, Henry will appear on Pro Evolution Soccer 4's packaging and promotional materials. He will also be available for promotional purposes in the run-up to the game's launch in October.

Pro Evolution Soccer 4 represents another huge step forward for Konami's seminal football title. Already regarded as the most realistic football simulation for any home format, the new game ups the ante further with more realistic animation, individually tailored player movement, and skills that reflect the attributes of the world's greatest players. The new game also includes a host of club sides of Dutch, Italian, Spanish leagues, such as Ajax, Feyenoord, Real Madrid, Barcelona, Roma and Milan.

"Pro Evolution Soccer 4 has become a landmark title for Konami, and Thierry Henry's involvement proves how we are looking to take the series forward," commented Martin Schneider, European Marketing Director, Konami of Europe. "We are delighted to be working with the most talented striker in the modern game, especially since he's such a big Pro Evo fan."

Since its inception as ISS Pro Evolution Soccer for PlayStation in 1996, the Pro Evolution Soccer series has constantly evolved to become the most realistic game of its kind. Players control every nuance of real play, with through balls, passes, first-time volleys and flicked on headers, with the game rapidly expanding its fan base as annual sales regularly bypass the one million units mark with each release.

The series' appeal has also seen a number of dedicated fan sites emerge, and an officially endorsed national league wherein over thousands of die-hard fans meet for regional heats to determine the best players.

"The Pro Evolution Soccer series is by far the closest to real football," commented Thierry Henry. "I am very excited to be involved with a game of this calibre and look forward to working closely with Konami of Europe in the coming months."