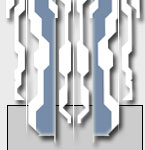 Testing123 Main
PC
Wii
PS2
PS3
Xbox
DS
Playstation Portable
Miscellaenous
News Archives
Search News
Staff Login


Original Game Music
Cheats
Screenshots
Reviews

Forum

Affiliate
Contact

AnimeMi

Play Free Games
Ranters.net
Zelda X


---
Wednesday, August 25 2004
King of Fighters 2000/2001
Updated at 9:12 AM
[-=masterfork=-] - Comments ()


New information for the European release of the PS2/Xbox game.
At long last, possession of one of videogaming's most influential fighting series has become a reality for home console owners. Those unfortunate enough not able to afford the luxurious NEOGEO can rejoice, as Ignition Entertainment is announcing the release of both King Of Fighters 2000 and King Of Fighters 2001 in a double pack for the XboxTM and PlayStation®2, to be released early November '04 with a suggested retail price of £19.99.

The King Of Fighters series has existed for exactly one decade now, and with good reason. Years of refinement have created a deep and involving fighting system that has provided gamers with the level of intricacy that all fighter fans crave, and the unique 2D styling provides an instantly memorable look that invokes wistful sighs from long-time arcade goers.

The sheer wealth of characters (over 30 initially selectable in King Of Fighters 2000, and even more available in King Of Fighters 2001) ensures that players will find a pugilist that suits their personal fighting style, and the innovative Striker system, which allows players to call forth a helping hand from other characters when things aren't going so well, adds another dimension to the already distinctive gameplay.

Gameplay features –


Staggeringly high number of well-balanced individually-styled characters (35 initially selectable in KOF 2000, 40 in KOF 2001)


Redesigned character selection screen and menus


Innovative continue system that allows players to handicap the CPU fighters


Multiple modes of play, including Team Play and Party Mode


Multiple ways to use characters in KOF 2001, including 1-on-4, 2-on-3, and a maximum of 4-on-4 character matches


Watchable intro movies from previous King Of Fighters games


Special new Strikers, never before seen on any home or arcade system


Auto-save feature


Tried and tested gameplay, refined over literally thousands of hours of human vs human experience.

"We're extremely pleased to finally be able to bring the King Of Fighters series to European homes, and feel that these two titles are a great way for the consumer to familarise themselves with the franchise ahead of the release of KOF: MI" says Peter Rollinson, Product Manager, Ignition Entertainment. "This will be the first time the series has been affordable on home consoles for many gamers, and we're sure that its increased availability will confirm the opinions of many that this is one of the greatest 2D fighters ever made."

The King Of Fighters 2000/2001 double pack will be available for PS2 and Xbox in early November '04, with a suggested retail price of £19.99
Get screenshots of this game here.