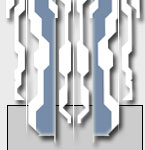 Testing123 Main
PC
Wii
PS2
PS3
Xbox
DS
Playstation Portable
Miscellaenous
News Archives
Search News
Staff Login


Original Game Music
Cheats
Screenshots
Reviews

Forum

Affiliate
Contact

AnimeMi

Play Free Games
Ranters.net
Zelda X


---
Wednesday, August 25 2004
Saga of Ryzom Beta - Aug 30th
Updated at 9:16 AM
[-=masterfork=-] - Comments ()



The Saga of Ryzom beta will restart on the 30th of this month. The game is nearing launch, so if you want to help prepare it for its final stages, read the following!
Now is the time to join the community of Ryzom! Starting today, Nevrax, an online game and software development company, will begin a ten-day ramp-up of the closed "focus beta" test of The Saga of Ryzom, leading up to a complete re-opening of the Ryzom Beta on August 30th for a final testing period prior to the game's launch in September.

"When we took Ryzom back into closed beta, we promised that we would re-open the testing prior to release and invite everyone from the community back," said David Cohen Corval, CEO of Nevrax. "We are pleased to be able to honor our promise and look forward to this final period of Open Beta."

Nevrax also announced today the details of a special advanced test server that will be opening when the game launches. The advanced test server will be where all new features will be tested there before being live, and advanced testers will be the first to try out new missions and other updates.

"The closed tests we've done this summer have proven invaluable in balancing and improving Ryzom," explained Mr. Cohen Corval. "By inviting the most dedicated of our fans to play in this special server after launch, we will be able to continue to receive the input and testing we need to manage Ryzom."

All fans who pre-order The Saga of Ryzom will have access to the advanced testing server when it opens in September for the duration of their subscription period. Access to the advanced testing server will otherwise be by invitation only.

Originally scheduled to launch in June, The Saga of Ryzom was in an Open Beta for eight weeks in April and May. Ryzom was delayed to allow further development and focused testing. Since then the game has featured two Open Weekend play sessions over the summer, and more than 120,000 players have registered to join the beta so far. The Saga of Ryzom is now scheduled to launch in Europe and North America in September 2004.

The decision to launch Ryzom in September rather than June came with the full support of Nevrax's local partners – Themis Group in North America, Jolt Online Entertainment in UK and English-speaking Europe, and MDO Entertainment in France and Germany. The three companies have provided managed testing and quality assurance throughout the summer, and will provide world-class 24/7/365 customer support and community management during and after launch.

For those interested in participating in the Open Beta:


The Open Beta officially starts at 5:00am (ET)/9:00 am GMT on Monday August 30th, and will end Tuesday, September 14th.


You will need a valid account to participate. If you need an account, register here!


Client downloads will be available via BitTorrent, direct download, and both GameDaily and Fileplanet.


All civilizations and territories will be available.

Featuring an immersive player-driven storyline, a dynamic ecosystem, groundbreaking mass combat mechanics, and lush graphics, The Saga of Ryzom is the answer to the prayers of massively multiplayer gamers seeking a fresh, compelling experience in a true virtual world.

About the Saga of Ryzom
Three generations ago, the proud civilizations of Atys perished in the Great Swarming, when hordes of Kitins swept from the Prime Roots and wrought war and genocide. Now it is time to reclaim your heritage. Join forces with thousands of others, master the arts of sorcery, war, and tradecraft, and re-forge the destiny of your people. The secrets of the past have been lost, but the Saga of Ryzom has just begun.

The Saga of Ryzom is a new massively multiplayer online RPG launching worldwide in September 2004. In The Saga of Ryzom, you create your own personal character and choose your own quests and adventures to shape your new destiny. Become a great hero with the power to change the future of entire civilizations. The Saga of Ryzom features:


A Story Line That Matters: Enjoy a wholly original universe fusing science fiction and fantasy where players shape the story and each server charts its own course.


A Lush, Living Ecosystem: The world of Atys is alive, with a rich and diverse ecology where flora and fauna dynamically interact with each other and the ever-changing environment. Nothing is static in Ryzom.


Massive Territorial Invasions: Ryzom's RAID Engine delivers excitement on a large scale. Monsters will assault key outposts, dynamically invade territories, and devastate entire regions if left unchecked.


Epic Battles with Hordes of Monsters: Fight hundreds of creatures at once in pitched battles! Ryzom offers groundbreaking mass combat mechanics that allow combat on a scale never before seen in MMORPGs.


Flexible Skill-Based Advancement: Develop your character through a skill-based system that grows in detail as you gain experience. Ryzom offers five huge skill trees with thousands of possible choices.


Customized Skills and Special Attacks: Ryzom's unique Modular Action System lets you create your own custom actions. From a core set of building blocks, make as many spells and special attacks as your imagination will allow.


Rich Item Creation/Enchantment: Hunt and forage for scarce natural resources to craft complex items from the bottom up, then add enchantments to your equipment to make it vastly more powerful.


Guilds and Factions: Meet new friends and form your own Guild to compete against other players (PvP) or build strong alliances to face common enemies in mass combat.